Rhythm City Chronicles is a genuine combination of hilarious physical comedy and unparalleled dancing talent. Whether your taste is high energy swing and partner dance, or you are more into the elegant and fanciful ballet and modern techniques. Even if you like the more intricate and flashy hip–hop and break dance, this show has it all. RCC is based in a town where humans and anime characters co-exist. Watch as your favorite characters perform live in the city, determining the fate of the city as we know it.
Rhythm City Chronicles 2017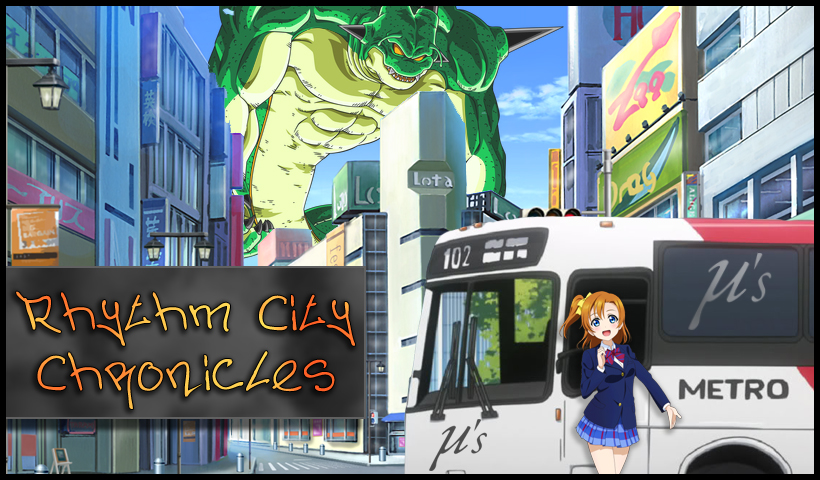 On her search for Idol Fame, Honoka Kousaka has traveled to Rhythym City. Will she be able to find her way in the crazy new city she now calls home?
Join Honoka on her journey filled with music and dance, as she explores the Rhythm City for herself, and encounters inhabitants from all corners of the world.
She may even learn there is more than one way to make a wish come true…
Rhythm City Chronicles 2017
Characters
Click images for character names and source!