Often imitated but never duplicated, METROCON performed the first ever Anime Human Chess Match in 2004.  This event is a unique fusion of Renaissance Faire combat chess and a scripted cosplay involving anime characters from multiple shows.  Having the chess match scripted (much like a Renaissance Faire event) allows us to perform complex combat sequences that will be more exciting for you to watch.  It also gives the match a deeper and richer storyline that brings the characters to life by intertwining them in an overall plot.
Anime Human Chess Match 2019

Virtue vs Vice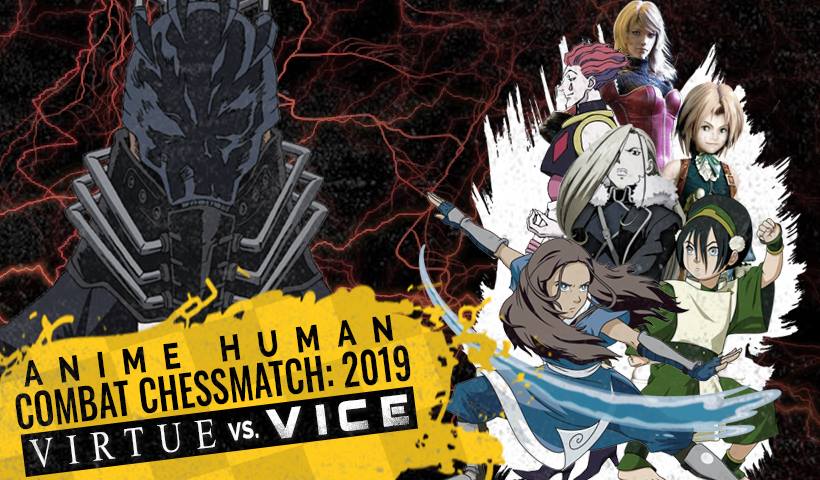 "What makes you a hero?"
A man possessing power and greed like this universe has never seen. A woman who wants to use it to reap her vengeance on a world that betrayed her. Who will rise up to stop them? Are there any among us who possess the determination necessary? Will that resilience be enough, or might the virtuous lack the power even if they possess the spirit? Even the most humble of mortals might possess the character needed to be a symbol of peace in the face of destruction, but truly one stands above the rest – and some believe she can save the world.
"It only takes one small moment – one simple act – to set the ripples of resistance in motion. To show that even if we might go down… we won't go down without a fight."
The Anime Human Chess Match 2019 will feature new characters, storytelling, and a whole host of new fighters and scenes to inspire, empower, and tell the story of heroes and villains alike. Expect action, drama, and of course, fighting – your favorite characters are brought together in a climactic battle in the fight of the century! Join us this year at METROCON 2019 to see a brand new kind of Anime Human Chess Match – driven by powerful story and characters like you've never seen them!
Anime Human Chess Match
Characters 2019
Click images for character names and source!