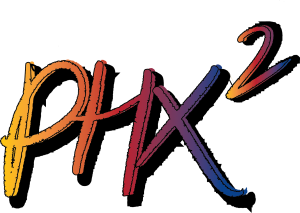 New to METROCON in 2019, the Phoenixx Dance Face Off is a dance contest event paying tribute to Asian culture!
Do you love Kpop, Jpop, or anime music? Do you and your friends have a mighty need to get up on stage and strut your stuff? Submit today to be a part of the newest dance contest craze at METROCON 2019!
The Phoenixx Dance Face Off is presented by Phoenixx Crew, a Tampa-based dance crew with a focus on Kpop dance. Please direct any questions to their staff at PhoenixxCrew@gmail.com.
View the Full Phoenixx Dance Face Off Rules
Rules and Entrant Information
Welcome to the Phoenixx Dance Face Off page! We're excited for you to show us your moves in this competition!
Although we would love to see everyone on stage, we only have time for the top 10 performances. This is why a preliminary online judging round is held via email. Please see the rules below for more information on how to submit.
Be sure to check out the performance rules as well!
SUBMISSION RULES
All submissions must be emailed to Phoenixxcrew@gmail.co
Submissions end on June 1st 2019; any entries after that date will not be accepted.
You may NOT show up at the contest and attempt to enter without first having gone through the pre-judging process and being selected as a finalist.
You may only submit one (1) song to perform at the competition.
In your submission, you MUST include the following:
Name of song
Name of original artist
Video of your performance
Any special requests or props that you plan to have
How your performance portrays the theme of Vice vs. Virtue (BONUS POINTS!! Check out the
performance rules for more information)
The email MUST have "2019 Dance Face Off" in the subject line. This ensures that your email will not get lost.
Your video submission MUST be the same routine that will be performed on stage
All submissions and performances must be under 5 minutes in length
Submissions must be in MP4 or AVI format. No other file types will be accepted.
All songs and routines MUST be PG-13. Any performance deemed inappropriate will be disqualified.
Songs must be Asian artist related. (J-Pop/J-Rock/K-Pop/C-pop/Taiwanese/etc.)
If you have questions about the song you have chosen, please contact the competition director at Phoenixxcrew@gmail.com.
Competition staff reserves the right to ask a performer to change their song if we receive multiple entries of the same song.
This will be on a first come, first served basis. So whoever submitted the song first will not be required to change their song.
All finalists will be notified by June 8th 2019.
You must respond no later than June 15th to confirm your spot for the live stage competition. If you do not confirm in time, you will lose your spot.
Please submit all entries via email to: Phoenixxcrew@gmail.com
Still need tickets to the event?