Rhythm City Chronicles is a genuine combination of hilarious physical comedy and unparalleled dancing talent. Whether your taste is high energy swing and partner dance, or you are more into the elegant and fanciful ballet and modern techniques. Even if you like the more intricate and flashy hip–hop and break dance, this show has it all. RCC is based in a town where humans and anime characters co-exist. Watch as your favorite characters perform live in the city, determining the fate of the city as we know it.
Rhythm City Chronicles 2018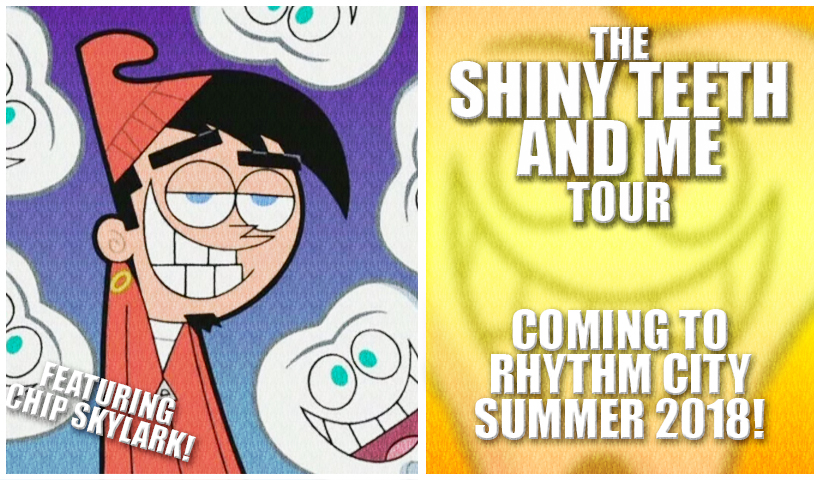 You wanted it, now we're finally bringing you Rhythm City's biggest pop idol. 9 out of 10 Dentists recommend him, Chip Skylark! One night only (but actually two afternoons) at Rhythm City, we present Chip Skylark: The Shiny Teeth and Me Tour 2018.
With a night full of music, laughter, and dental hygiene awareness, what could possibly go wrong?
Rhythm City Chronicles 2018
Characters
Click images for character names and source!