Rhyme nor Reason is a story-driven cosplay variety show produced by Near Here Productions, bringing their BRAND NEW show to METROCON 2019 for their first trip to METROCON! Expect exciting twists and turns, song and dance, action, and more as you immerse yourself in the dreams of your favorite characters and watch the story unfold!
Rhyme nor Reason 2019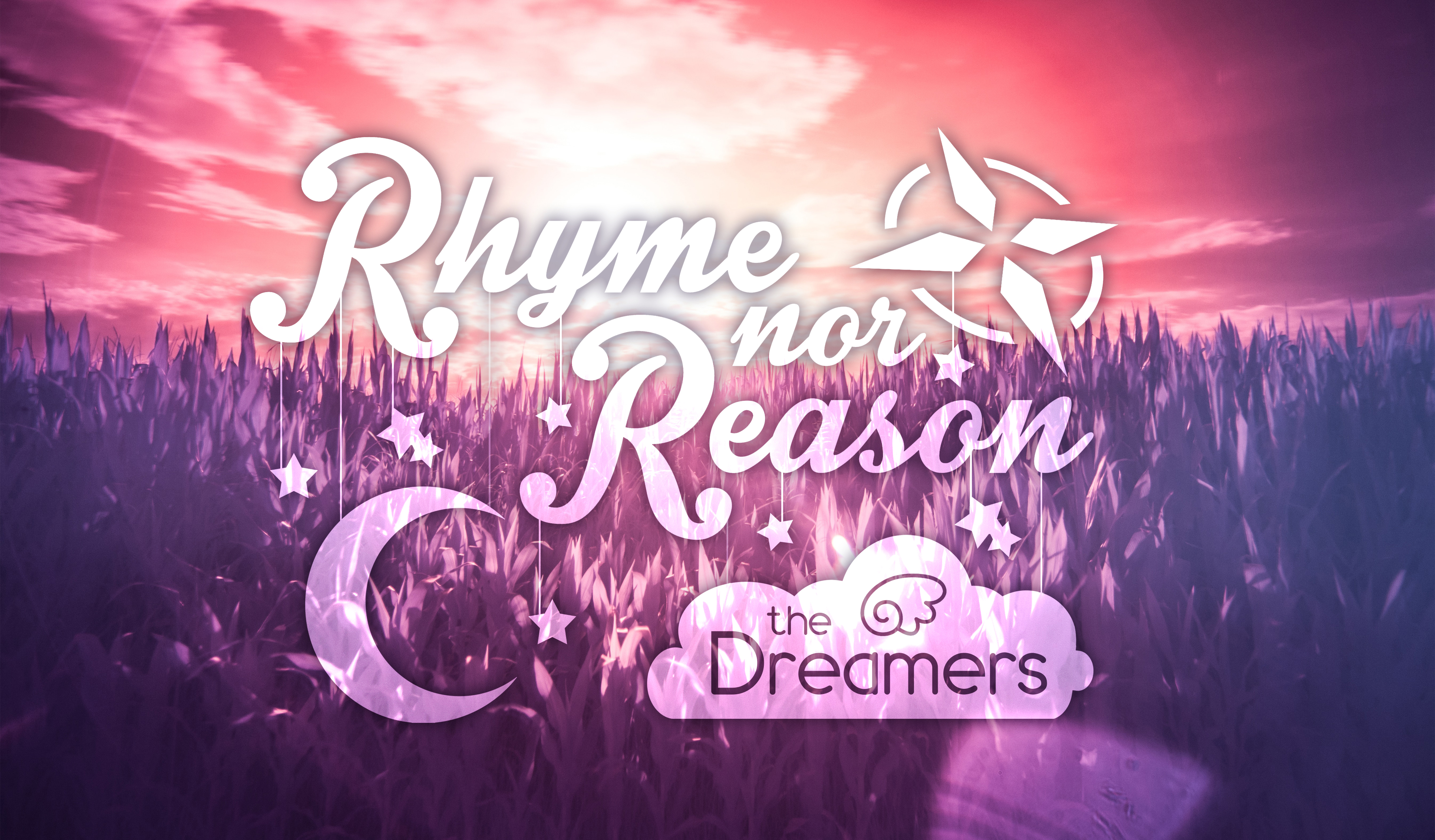 Dreams – the place where anything is possible and reality is ever-changing. It's in dreams where our deepest desires can be revealed, as well as our truest selves laid bare to be witnessed… but with dreams also come nightmares, where good and evil isn't always so black and white. Join Sakura and the forces in-between as they fight to overcome a bizarre new reality. What other dark forces are at work that may try and stop them from succeeding? You'll have to come and discover this for yourself!
In this 2019 production, "The Dreamers," the whimsical meets the fantastic in one massive crossover that spans across anime and video games.
Rhyme nor Reason 2019: Characters
Want to audition?
The audition dates for Rhyme Nor Reason 2019 will be February 23rd and 24th. They will be held at Al Lopez Park, Shelter 307, at 10 AM and 2 PM, both days. You only need to be present for one of those days and times. Roles will be announced after auditions are concluded in an email.
You must sign a hold-harmless and non-disclosure agreement to take part in the performance
You must be 18 years of age by the time rehearsals start
You will be required to memorize your part from a script we provide
You must be able to attend practices in Tampa, FL
Make sure to bring a completed tryout form AND an out of costume headshot attached to the completed form (link coming soon)
Wear comfortable clothes to auditions – we'll be doing a short stretch/warm-up, a physical movement portion (including combat and dance), an interview, and a traditional acting audition (you will be videotaped for casting purposes)
You must be willing to make/provide/acquire your own costume if cast
Tips: Bring water, wear sunscreen, bring a friend, and be creative!
Rehearsal Information

Saturday rehearsals are from 1-5 PM
Sunday rehearsals are from 6-10 PM
Optional Wednesday rehearsals are from 7-10 PM
First day of rehearsal: Saturday April 6th 1-5 PM
Saturday and Sunday Rehearsals: 4/7, 4/13, 4/14, 4/20, 4/21, 4/27, 4/28, 5/4, 5/5, 5/11, 5/12, 5/18, 5/19, 5/25, 5/26, 6/1, 6/2, 6/8, 6/9, 6/15, 6/16, 6/22, 6/23, 7/6, 7/7
Wednesday rehearsals: 4/10 through 7/3; Wednesday 6/19 and 6/26 are required; 7/3 is HIGHLY encourage;
Dress rehearsal: Sunday 6/30 6-30
Reminder: Rhyme Nor Reason is produced by Near Here Productions, and is not produced in-house by METROCON and Team Dynamite Productions – while they are quality and stellar people and we can't wait to have them join us this year, please contact Near Here Productions directly with any questions!