Maid Cafe – Cafe Kira Hoshi
The maids and butlers of Cafe Kira Hoshi would like to invite you to enjoy a one of a kind experience!
Take a break from the busy con floor and enjoy some delicious snacks, exciting performances, fun games, and other interactive activities!
Cafe Kira Hoshi strives to bring the fun and cute atmosphere of an Akihabara style maid cafe to METROCON.
Each event will have a different theme, so it's always a brand new experience!

Please be aware that you must purchase a separate ticket beforehand to enter the cafe! Tickets can be purchased by clicking here.
This ticket covers the food fees and all other materials needed to make this event happen, as we are an independent maid cafe and not directly affiliated with METROCON.
Cafe Kira Hoshi @ METROCON 2018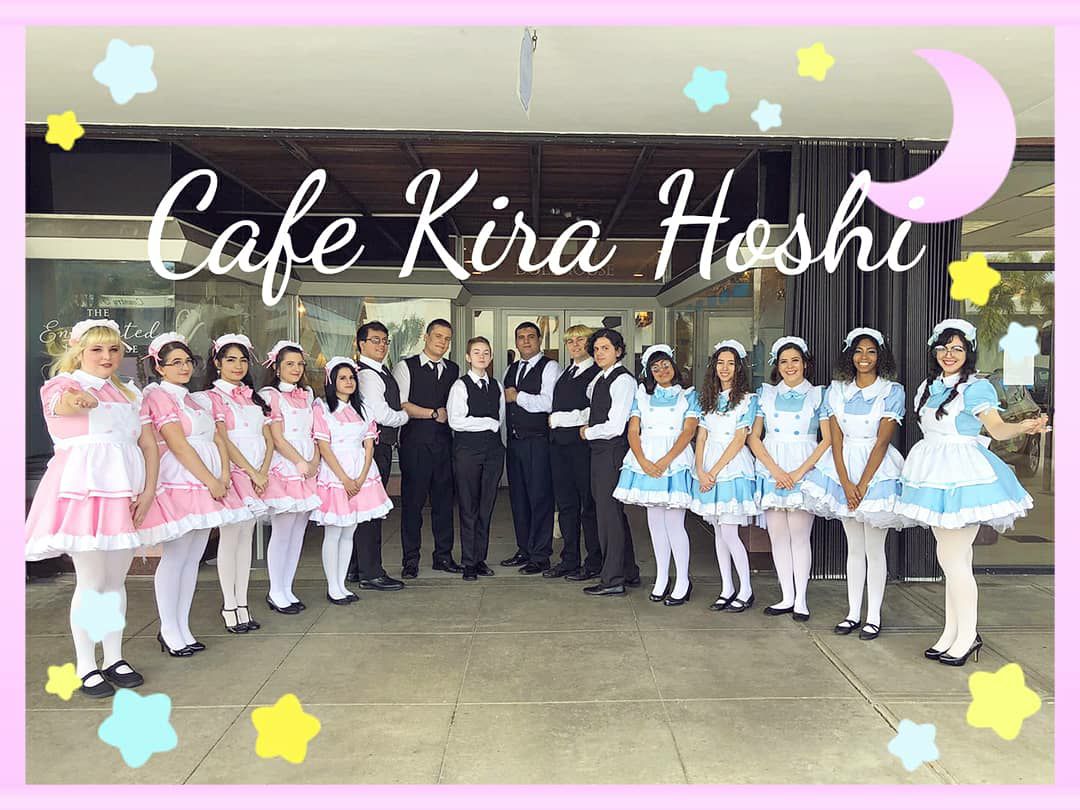 Themes:
Thursday – Classic Maid Cafe
Friday – Animal Ears!
Saturday – Magical Girl Theme
Sunday – Classic Maid Cafe

Tickets to the Maid Cafe Include:
1 Entry Sticker
1 Pastry
1 Drink
Small Gift
Performances
Interactive Performance
Board Games
Interactive Games
Coloring activities
Candy

VIP Tickets include all this plus a special entry badge, more special pastry choices, an extra gift, a front row seat, and more moe magic!
Please be on time to your event block!

As seats are limited, we might not be able to transfer your ticket to a different block if you miss us. Please arrive 5 minutes early so that we may get everyone seated and ready to go in a timely manner.
The event runs for 1 hour and 20 minutes, but you do not have to stay the entire time. Our interactive shows and games last for 1 hour. However, some of our guests like to sit down and relax or play games for a while, so we hope this extra time will allow them to do just that!

Please do not hesitate to send us any questions you may have by visiting our Facebook page (@Cafe.Kira.Hoshi)

See you at METROCON!