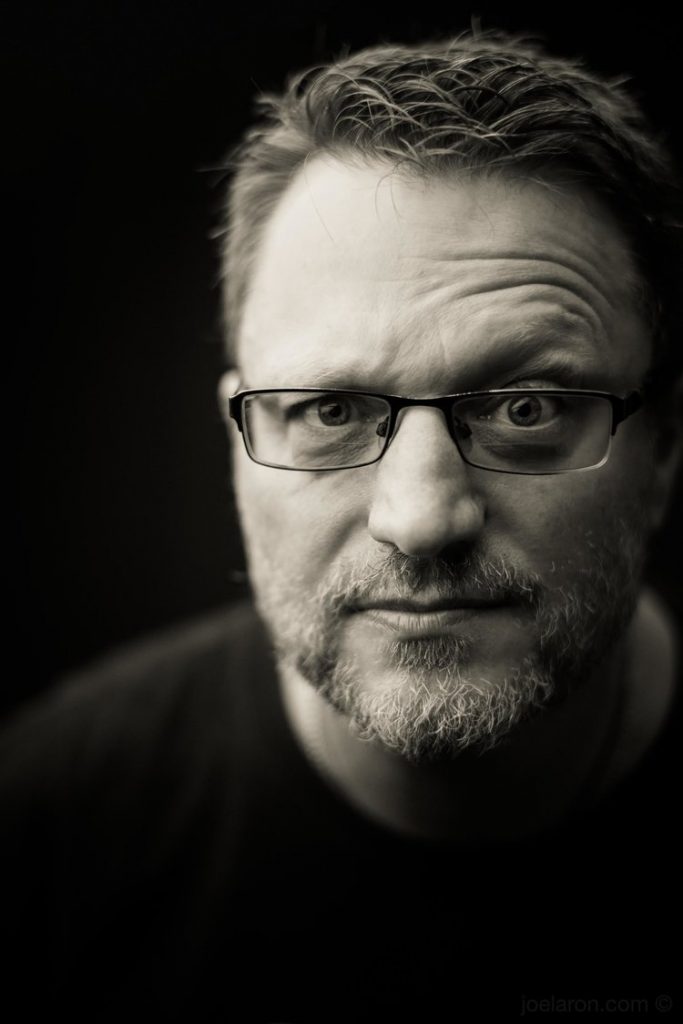 Steve Blum – Voice Actor
With literally hundreds of V/O credits to his name, Steve Blum is best known as the voice of "Spike Spiegel" from Cowboy Bebop, "Wolverine" from several incarnations of X-Men (animated movies, games, the Wolverine and the X-Men TV Series, The Super Hero Squad Show, X-Men Anime and more), "Orochimaru," "Zabuza," and others from Naruto, "Green Goblin" from the Spectacular Spiderman series, "Heatblast," "Vilgax" and "Ghostfreak" from Ben 10, "Grayson Hunt" (Bulletstorm) "Grunt" (Mass Effect 2 and 3),"Zoltan Kulle" from Diablo 3, "Abathur" from Starcraft 2:Heart of the Swarm, "Tank Dempsey" (Call of Duty), "Killer Croc" from Arkham Asylum, "Oghren" (DragonAge),"Vincent Valentine" (Final Fantasy VII), "Leeron" (Guren Lagann), "Jamie" from Megas XLR, "Storm Troopers" and many others in most of the Star Wars games, "Boogoo,""Sparky" and others from Disney's Anime – Stitch, The voice of 7-11, dozens of Digimon and a gigantic list of other characters from Anime, Video Games, TV and Film. In 2012, Steve was inducted into the Guinness Book of World records as Most Prolific Voice Actor in Video Games – appearing in almost 300 games (WAY more now!)!
Currently, you can catch him on the super-charged CGI series Transformers: Prime, playing the sometimes delusional but always deadly Decepticon "Starscream" and as "Heatwave" on the action-packed, kid-friendly, Transformers: Rescue Bots! And most recently guest starring as "Devil Dinosaur"and "Sauron" on HULK: Agents of SMASH, several characters on Ultimate Spider-Man, Ben 10: Omniverse, the Regular Show, Tenkai Knights, and as the terrifying anti-bender "Amon" on the hit series Avatar: The Legend of Korra!
And every Saturday night, catch Steve as "TOM" the robotic host of Cartoon Network's Toonami on Adult Swim.
Look for him as the buckethead-bashing "Zeb Orrelios" in  Star Wars: Rebels on Disney XD.
And check out The Boxtrolls!! Steve 'dares to be square' as "Shoe" and "Sparky" in Laika's brilliant, award-winning feature film.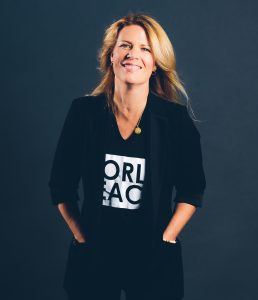 Mary Elizabeth McGlynn
– Voice Actor / Director
Mary Elizabeth McGlynn is a voice over actress, writer, singer and director. As an actress, she is currently playing Governor Pryce in Star Wars Rebels, Dr. Maheswaran in Steven Universe, Zahra Hydrus in Geek & Sundry's Critical Role, Valkyrie in Lego Marvel's Avengers, Talis in StarCraft II, Johanna in Heroes of the Storm, Queen Metalia in Sailor Moon Crystal and Brooha in Glitter Force. Mary Elizabeth portrayed Major Motoko Kusanagi in Ghost In The Shell Innocence, Solid State Society and Ghost In The Shell: Stand Alone Complex for which she won the American Anime Award for Best Actress. You can also hear her as the Female Crusader in Diablo III: Reaper of Souls, Kurutsu in Ghost in the Shell Arise, Sei in Alpha Protocol and Nora in Final Fantasy XIII. Some of her other popular roles are Cornelia in Code Geas. Kurenai from Naruto, Julia from Cowboy Bebop, Zanpakuto from Bleach, Helba and Bordeau from .hack, Jagura from Wolf's Rain, Nuriko in Fushigi Yuugi and Caroline from Vampire Hunter D.
Mary is voice directing Tangled The series premiering in March 2017, Billy Dilley's Super Subterranean Summer, Penn Zero: Part Time Hero for Disney XD starring Thomas Middleditch, Adam Devine, Alfred Molina and Larry Wilmore and Glitter Force for Saban Entertainment. She has also directed Naruto: Shippuden for over 10 years. She has directed the 6 Naruto Movies as well as Naruto and Naruto Shippuden the series for which she received the 2008 SPJA award for best director. Among her many other directing credits are Cowboy Bebop the series, Cowboy Bebop: Knockin' on Heaven's Door, Tenkai Knights, Digimon Fusion, Stitch!, Disk Wars, Wolf's Rain, Digimon Tamers, the movie Appleseed and was a co-writer for the American adaptation of Metropolis. She also directed the original animated series Boing The Play Ranger and Gormiti: Lords of Nature.
Mary Elizabeth has had the great honor of singing the music of Akira Yamaoka for the movies Julia X and Silent Hill as well as the games: Silent Hill 3, The Room, Origins, Shadows of the Damned and Silent Hill: Shattered Memories and Book of Memories which she also voice directed. She also sang songs for Top Gun, Kholat and The Journey Begins from Ace Combat 5. Twitter: @maryemcglynn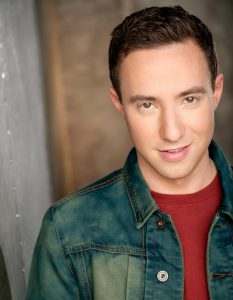 Max Mittelman – Voice Actor
Max Mittelman is a voice actor and native of Los Angeles, CA. He is well known for his roles as Saitama in "One-Punch Man," Leo in "Fire Emblem: Fates," and Ryuji in "Persona 5." For most of his young life, Max had wanted to become a doctor. His parents were so proud of him. Once he realized, however, that he would need to study grown-up things like organic chemistry, he decided that he would rather make loud noises in a padded booth for a living. Max never looked back and has since had the opportunity to play lead characters in popular Anime series and video games.
Other notable roles include: Fire Emblem Fates (Leo, Kaden, Forrest); Seven Deadly Sins (King); Miraculous Ladybug (Plagg); Mob Psycho 100 (Ritsu); Mobile Suit Gundam: Iron-Blooded Orphans (Ein); Your Lie in April (Kousei); Aldnoah.Zero (Inaho); Star Ocean 5 (Fidel); Transformers: Rescue Bots (Blurr); Mobile Suit Gundam: Thunderbolt (Io); Fallout 4 (Zeke); Star Wars: Battlefront; (Quarren); Halo 5 (Promethean Captain, Rooker); Starcraft II: Legacy of the Void (Stone); Skylanders: Superchargers (Panderghast); Durararax2 (Shijima); Sword Art Online II (Jun); Magi: The Kingdom of Magic (Yunan); Doraemon (Soby); Atelier: Escha & Logy (Logy)
Max's parents are still proud of him.
Follow Max on Twitter @MaxMittelman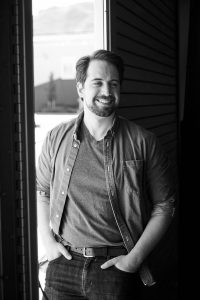 Ray Chase – Voice Actor

Ray Chase is best known for his versatility as a voice actor in video games and animation, as well as being a major spokesperson for brands such as Coke Zero, Progressive, Welch's, Corona Light, and Naturebox. Video game fans know him as the lead protagonist Noctis in the best-selling Final Fantasy XV and Edgar from Final Fantasy VI in World of Final Fantasy.  Superhero fans know him as the voices of Jason Blood and Etrigan the Demon in the DC feature film Justice League Dark.  He is a con fixture making appearances all over the world with his show "Loud, Annoying, and Very Annoying" (LAVA) with fellow voice actors Robbie Daymond and Max Mittelman.
His anime credits include Puri Puri Prisoner from "One Punch Man", Yuu Otosaka in "Charlotte", Howzer in "Seven Deadly Sins", and Hanzo, Geretta, and Squala from "Hunter x Hunter."
Ray graduated summa cum laude from the USC School of Theater. He also trained at the British American Dramatic Academy. He currently lives in Los Angeles with his dog Milo.