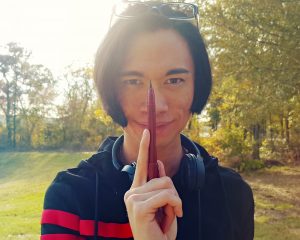 Micah Solusod – Voice Actor
He may not have magical powers but Micah Solusod is a fair-trade, free-range professional voice actor and illustrator.
Hailing from Hawaii, the rapscallion is best known for his breakout role as Soul in Soul Eater. Since then, he has gone on to voice characters such as Yuichiro in Seraph of the End, Touma in A Certain Magical Index, Yurio in Yuri!!! On Ice, Akito in Code Geass: Akito the Exiled, Yukine in Noragami, Midnight in Fairy Tail, Coby in One Piece, Tagoma in Dragon Ball Super, Mizuki in Kamisama Kiss, Ame in Wolf Children, Arata in ReLIFE, Asano in Assassination Classroom, Kakeru in Orange, Black/King of Despair in Blood Blockade Battlefront, Hakkai in Saiyuki Reload Blast, Bea in Space Dandy, Seido in Tokyo Ghoul, Haruhiko in Myriad Colors Phantom World, and most recently, Eriol in Cardcaptor Sakura Clear Card and Yuno in Toonami's Black Clover! It's likely he's done more but who's counting?
When he's not posting terrible puns on Twitter, Micah works as the lead artist for the webcomic "Ties That Bind." Stalk him on the internet:
Website: micahsolusod.com – painapplestudio.com
Facebook: facebook.com/msolusod
Twitter: @maioceaneyes
deviantART: maioceaneyes.deviantart.com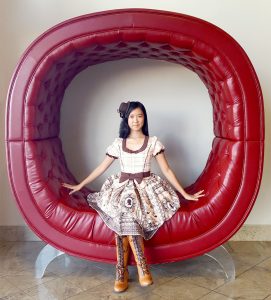 Apphia Yu – Visual Novel Writer and Voice Actor
Ayu writes stuff, and then people read it. Usually in that order. As head of the visual novel group sakevisual, she's written the award-winning Jisei murder mystery games, and the otome romance Backstage Pass. She also writes the comic Ties That Bind, which is full of fantasy, fighting, and great hair.
Outside of the writing world, Ayu provides voices for characters in anime and videogames. Her work includes Assassination Classroom (Rio Nakamura), GOSICK (Victorique de Blois), Cardcaptor Sakura Clear Card (Spinel Sun), Puzzle & Dragons X (Charo), Fairy Tail (Laki Olietta), Kantai Collection (Hibiki), Shonen Maid (Chihiro Komiya), Code:Realize (Sisi), Robotics;Notes (Airi Yukifune), Noragami Aragoto (Young Ebisu), Rage of Bahamut (Rita), Barakamon (Tama), RWBY (Young Ren), A Hat in Time (Hat Kid), Battle Chef Brigade (Saskia),Battleborn (Beatrix), and TOME: Terrain of Magical Expertise (Whyti). She also served as the voice director of Assassination Classroom Season 2, The Disastrous Life of Saiki K, and Classroom of the Elite.
She keeps a 4-panel comic about her voice acting life called "My Picture Journal" which you can read at facebook.com/ayuvoice.
For more about her visual novels, check out sakevisual.com
For more about her voice acting, check out apphiayu.com
You can find her on twitter at @soymilkpudding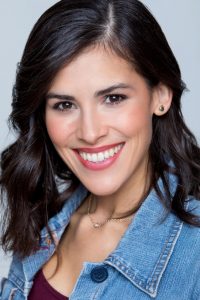 Jeannie Tirado – Voice Actor
Jeannie Tirado is an actor and musician, known for her work as Android 21 and Baby Pan in Dragon Ball, Koala in One Piece, Zera in Fairy Tail, Leila Malcal in Code Geass, Akira in Star Blazers 2199, and Sol in Smite, among many more titles! Raised in Orlando, Florida, and classically trained in piano and voice, Jeannie got her start in the studio recording album vocals for artists—which turned into commercial voice over— which turned into anime and video game craziness! She is now represented for film and voice over, and can currently be heard in national commercials on radio, tv, online, even in the air as the pilot's assist voice for a private British air charter! Jeannie is having a blast living her dream. And the best is yet to come!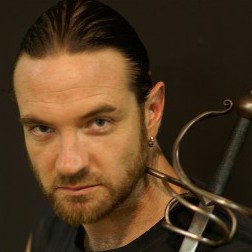 Kyle Rowling – Fight Choreographer
Actor, fight double, action coordinator, and fight director. Kyle is best known for his role as Christopher Lee's fight double in Star Wars: Episode II and Star Wars: Episode III – Revenge of the Sith. Additionally, Rowling was the motion-capture model for General Grievous in Star Wars: Episode III, and portrayed one of the Jedi (Joclad Danva) in the Battle of Geonosis. Rowling worked on the film Wanted, was the action coordinator for films Gabriel and Domestic, and appeared in TV show Spartacus: Blood and Sand, and TV movie Invincible.  Additionally, Rowling was Eric Bana's Personal Weapons Trainer for the movie Troy.
Kyle has been studying acting and martial arts, both Eastern and Western, since he was 8 years old, in 1978. Kyle trained extensively in Eastern Martial Arts for many years, studying Judo, Traditional Ju-Jitsu and Kung-fu. In the early 90's he was introduced to the Western Martial Arts (those of European antiquity) and has been working with both ever since. He has trained with numerous masters of European martial arts and is also now a regular instructor at a variety of international workshops.
Kyle has worked extensively in theatre, film and television over the last 3 decades as an actor, director, Fight Director, Stunt Fight Double, and Assistant Stunt Coordinator. His range of knowledge and experience across such a wide range of skills is unparalleled in Australia. He has taught Stage Combat at all of Australia's leading acting institutes and is an accomplished Shakespearean director. He was the creator and Director of The Sydney Stage Combat School, (which has now become the Action Acting Academy), the President of The Australian Stage Combat Association, the Vice President of The Art of Combat International, a Certified Fight Director with ASCA, AoC & SAFDi, and a member of many different theatrical based organisations such as: MEAA, ASPAH, AACTA, IKTHOF, and the IFDG.
Be sure to check the schedule: Kyle will be teaching workshops in lightsaber and anime-style fantasy sword so you can learn how to do your favorite character's coolest fight moves!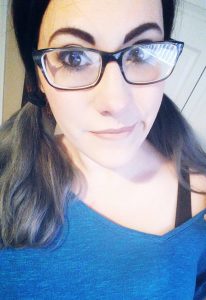 NoFlutter – Guest Artist
Floridian artist NoFlutter is best known for her unique and stylized concepts and characters. NoFlutter found her own artistic vision by spending time studying under artists, such as Tommy Castillo, and apprenticing for Pierre Matisse. After finishing her degree in design at Orlando IADT, NoFlutter made waves nation wide with her unique original designs for Rebel Toons, which were used for costumes for Party City. Along with creating her own art, NoFlutter is a concept artist for indie graphic novel, My So Called Secret Identity. NoFlutter's art has struck a cord in the cosplay community for many years. First being featured on the SyFy's 'Heroes of Cosplay,' for Monica Lee's cosplay of her Alternative Victorian Ivy, her fantastical drawings have been brought to life by many talented cosplayers. Ivydoomkitty, Jessica Nigri, Its Raining Neon, Rei Doll and Ryoko (R&R Cosplay) are just a few names of talented artist who have brought her beautiful creations from paper to walking art. With features on Moviepilot, GeekGirls and many more, the only limit of NoFlutter's artistic odyssey is how many gradients she can fit onto a single piece.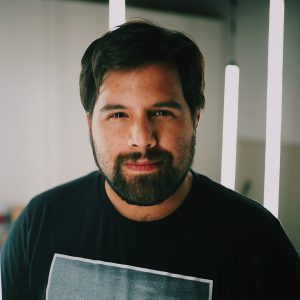 Caleb Hyles – YouTube Star
Disney, Anime, Broadway, top 40: Caleb Hyles has done it all when it comes to cover songs! With his big heart and even bigger voice, Caleb has wowed millions across the globe with a multitude of musical styling and an infectious, positive attitude. Caleb Hyles has a history in musical theater, having grown up in a family of musicians and thespians. There was no doubt that Caleb was born to be an entertainer of some kind!
Caleb has been recognized by the likes of Ryan Seacrest, Tyler Oakley, DeeDee Magno Hall, and many others for his musical prowess. Ever since his viral hit, "Let It Go", dropped in 2014 Caleb has not stopped growing his YouTube channel which has grown over 400k subscribers. By holding Live Q&A's, and random "Skype Nights" with fans, Caleb has nurtured a growing community centered around one-on-one interaction and a common love for all things music. No other performer or YouTube personality does as much for his fans as Caleb does.

He continues to produce new content on a weekly basis and is looking to expand his YouTube reach. Now an official Auburn graduate, he is focused on creating new content along with a new gaming channel, "Peace, Love, and Gaming." Big things are happening with Caleb, and he hopes that anyone and everyone will join him for the ride. As Caleb says at the end of every video, "Peace, love, and metal!!"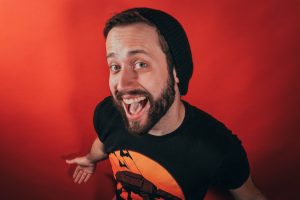 Jonathan Young – YouTube Star
Jonathan Young is a singer, multi-instrumentalist, and producer, best known for his YouTube channel where he posts weekly music videos – reimagining nostalgic songs from Disney movies, video games, TV shows, radio hits or English Anime opening adaptations for just over 850,000
subscribers. This year he has opened up an independent studio to focus on branching out into a wider range of projects – from producing for other YouTubers, to voiceover & film work, to an original album!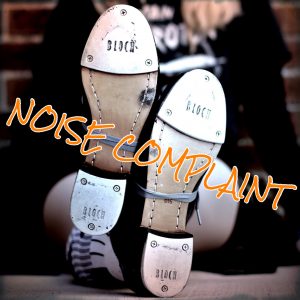 Noise Complaint – Performance Guest
Noise Complaint presents a live Cosplay Tap Dance show! Noise Complaint is a group of professional tap dancers who perform full sets of choreographed dances as characters from old school cartoons and anime, retro and modern video games, Disney, comics and more. Noise Complaint's dances are choreographed using music that is either directly taken from or inspired by currently trending or favorite movies, TV shows and video games. Their show brings to life epic battles and famed alliances on the stage and combines it with entertaining choreography and catchy rhythms! This high energy cosplay dance show will have you both glued to your seat and dying to get up and dance at the same time.