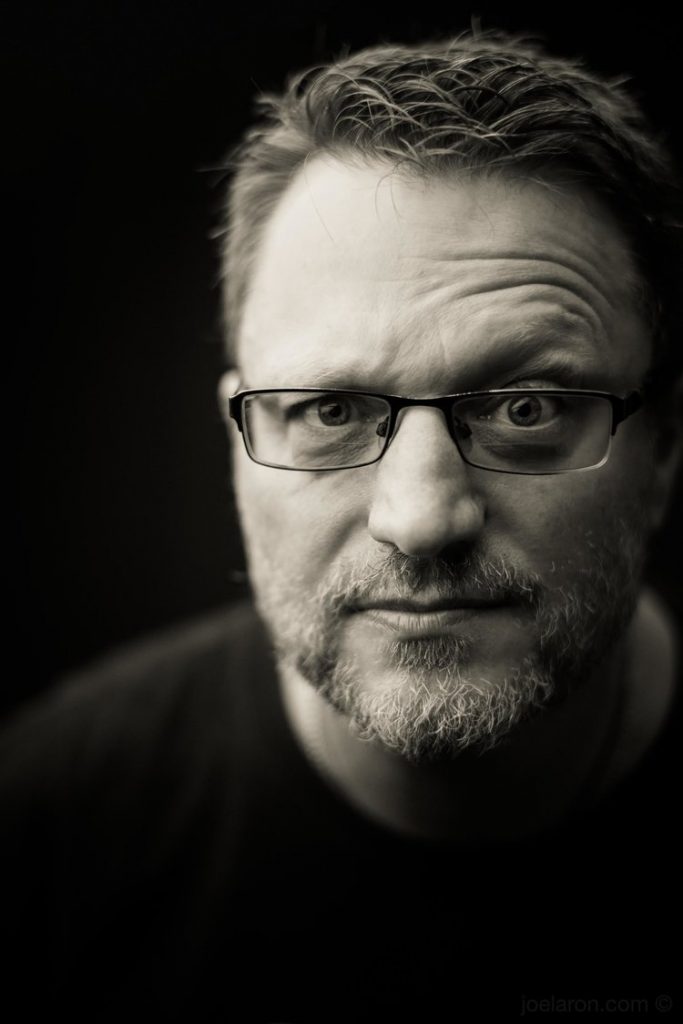 Steve Blum – Voice Actor
With literally hundreds of V/O credits to his name, Steve Blum is best known as the voice of "Spike Spiegel" from Cowboy Bebop, "Wolverine" from several incarnations of X-Men (animated movies, games, the Wolverine and the X-Men TV Series, The Super Hero Squad Show, X-Men Anime and more), "Orochimaru," "Zabuza," and others from Naruto, "Green Goblin" from the Spectacular Spiderman series, "Heatblast," "Vilgax" and "Ghostfreak" from Ben 10, "Grayson Hunt" (Bulletstorm) "Grunt" (Mass Effect 2 and 3),"Zoltan Kulle" from Diablo 3, "Abathur" from Starcraft 2:Heart of the Swarm, "Tank Dempsey" (Call of Duty), "Killer Croc" from Arkham Asylum, "Oghren" (DragonAge),"Vincent Valentine" (Final Fantasy VII), "Leeron" (Guren Lagann), "Jamie" from Megas XLR, "Storm Troopers" and many others in most of the Star Wars games, "Boogoo,""Sparky" and others from Disney's Anime – Stitch, The voice of 7-11, dozens of Digimon and a gigantic list of other characters from Anime, Video Games, TV and Film. In 2012, Steve was inducted into the Guinness Book of World records as Most Prolific Voice Actor in Video Games – appearing in almost 300 games (WAY more now!)!
Currently, you can catch him on the super-charged CGI series Transformers: Prime, playing the sometimes delusional but always deadly Decepticon "Starscream" and as "Heatwave" on the action-packed, kid-friendly, Transformers: Rescue Bots! And most recently guest starring as "Devil Dinosaur"and "Sauron" on HULK: Agents of SMASH, several characters on Ultimate Spider-Man, Ben 10: Omniverse, the Regular Show, Tenkai Knights, and as the terrifying anti-bender "Amon" on the hit series Avatar: The Legend of Korra!
And every Saturday night, catch Steve as "TOM" the robotic host of Cartoon Network's Toonami on Adult Swim.
Look for him as the buckethead-bashing "Zeb Orrelios" in  Star Wars: Rebels on Disney XD.
And check out The Boxtrolls!! Steve 'dares to be square' as "Shoe" and "Sparky" in Laika's brilliant, award-winning feature film.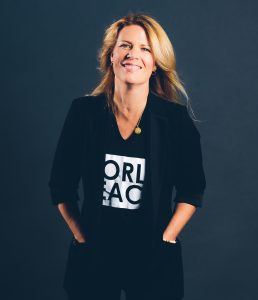 Mary Elizabeth McGlynn
– Voice Actor / Director
Mary Elizabeth McGlynn is a voice over actress, writer, singer and director. As an actress, she is currently playing Governor Pryce in Star Wars Rebels, Dr. Maheswaran in Steven Universe, Zahra Hydrus in Geek & Sundry's Critical Role, Valkyrie in Lego Marvel's Avengers, Talis in StarCraft II, Johanna in Heroes of the Storm, Queen Metalia in Sailor Moon Crystal and Brooha in Glitter Force. Mary Elizabeth portrayed Major Motoko Kusanagi in Ghost In The Shell Innocence, Solid State Society and Ghost In The Shell: Stand Alone Complex for which she won the American Anime Award for Best Actress. You can also hear her as the Female Crusader in Diablo III: Reaper of Souls, Kurutsu in Ghost in the Shell Arise, Sei in Alpha Protocol and Nora in Final Fantasy XIII. Some of her other popular roles are Cornelia in Code Geas. Kurenai from Naruto, Julia from Cowboy Bebop, Zanpakuto from Bleach, Helba and Bordeau from .hack, Jagura from Wolf's Rain, Nuriko in Fushigi Yuugi and Caroline from Vampire Hunter D.
Mary is voice directing Tangled The series premiering in March 2017, Billy Dilley's Super Subterranean Summer, Penn Zero: Part Time Hero for Disney XD starring Thomas Middleditch, Adam Devine, Alfred Molina and Larry Wilmore and Glitter Force for Saban Entertainment. She has also directed Naruto: Shippuden for over 10 years. She has directed the 6 Naruto Movies as well as Naruto and Naruto Shippuden the series for which she received the 2008 SPJA award for best director. Among her many other directing credits are Cowboy Bebop the series, Cowboy Bebop: Knockin' on Heaven's Door, Tenkai Knights, Digimon Fusion, Stitch!, Disk Wars, Wolf's Rain, Digimon Tamers, the movie Appleseed and was a co-writer for the American adaptation of Metropolis. She also directed the original animated series Boing The Play Ranger and Gormiti: Lords of Nature.
Mary Elizabeth has had the great honor of singing the music of Akira Yamaoka for the movies Julia X and Silent Hill as well as the games: Silent Hill 3, The Room, Origins, Shadows of the Damned and Silent Hill: Shattered Memories and Book of Memories which she also voice directed. She also sang songs for Top Gun, Kholat and The Journey Begins from Ace Combat 5. Twitter: @maryemcglynn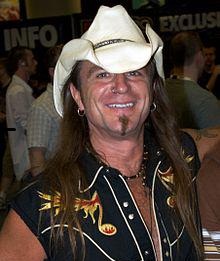 Scott McNeill – Voice Actor
Scott McNeil hails from Vancouver, Canada by way of Brisbane, Australia. He started acting at the age of three and hasn't (his mom would say) stopped since. Spanning over two decades and including over 12,000 episodes, Scott's voice career began with The New Adventures of He-Man way back in (gasp) 1988. He is perhaps best known currently as Duo Maxwell in Gundam Wing, Koga, in Inuyasha, Piccolo (the first) and many others in Dragon Ball Z, Dinobot, Rattrap, Waspinator, and Silverbolt in Beast Wars, Jetfire in Transformers Armada, and Wolverine in X-Men: Evolution, As well as Hohenheim in Full Metal Alchemist, the deeply neurotic Merb Stork in StormHawks, the amazingly inept Voltar in League of Super Evil, Ali al Satchez in Gundam 00, and the inanely musical Flam in My Little Pony. This just in! Scott is now the voice of Durotan in World of Warcraft.
Among his other voice credits are:Ninjago, My Little Pony, He-Man and the Masters of the Universe, Grumpy Bear in Care Bears, Academy Award nominated Sword of the Stranger, Johnny Test, Black Lagoon, Highlander, Quest for Vengance, Rollbots, Spiderman Unlimited Krypto,the Superdog, Reboot, MegaMan, Powerpuff Girls Z, Mucha Lucha, Monster Rancher, Mummies Alive, Ranma 1/2, Project A-Ko, Kong, The Vision of Escaflowne, Bucky O'Hare and the Toad Wars, War Planets, Weird-Oh's, Molly O, Conan the Adventurer, The Wacky World of Tex Avery, Extreme Dinosaurs, DragonTales, Warriors of Virtue, D'Myna Leagues, Aagh It's the Mister Hell Show, Double Dragon, Darkstalkers, Street Fighter, GI Joe, and the animated features Rudolph and the Island of Misfit Toys, and Casper's Haunted Christmas. As well as video games such as World of Warcraft, Nova, League of Legends, Dead Rising II and III, Warhammer 40,000, Scarface, D&D Online, The Godfather
Equally successful in film and television, Scott has starred in the feature films Sleeping with Strangers and Sleeping Dogs, and Scooby Doo II. He has guest starred on numerous television series and features, including The Flash, Falling Skies, Once Upon a Time, Psych, Primeval New World, Supernatural, Sanctuary, Highlander, The Outer Limits, Teenage Mutant Ninja Turtles, Beyond Belief, Beggars and Choosers, Stargate SG-1 and Disney's Ladies and the Champ, to name a few.
This just in: Scott is currently working on a bunch of new roles,
Including work in Exchange Student Zero, The Deep, Max Steel, SuperNoobs, Johnny Test, L.O.S.E, Hero 108, 1001 Tales of the Arabian Nights ,Strawberry Shortcake, My Little Pony, Numerous Video Games and a number of *cough cough* "Top Secret" Anime Titles. Scott loves cartoons most of all because, "Hey, it's indoor work with no heavy lifting."
When his busy schedule allows, he can be found playing his Level 100 Troll Warlock in World of Warcraft while eating spray cheese…..FOR THE HORDE!!!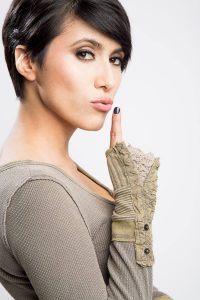 Cristina Vee – Voice Actor
Cristina "Vee" Valenzuela is an American voice over actor, singer, producer, and director. She's known for her work in anime as Homura Akemi in Madoka Magica, Sailor Mars in Sailor Moon, Mio Akiyama in K-ON!, Kotori Minami in Love Live!, Hawk in The Seven Deadly Sins, Meiko Mochizuki in Digimon Adventure Tri, Riruka Dokugamine in Bleach, Velvet Crowe in Tales of Zestiria the X, Killua Zoldyck in Hunter x Hunter,  Morgiana in Magi, various Pokemon and trainers in Pokemon Black and White, Pokemon Origins, and Pokemon Generations. She can also be heard in Naruto, One Piece, Kill la Kill, One Punch Man, Tiger and Bunny, Fate Stay/Night, Durarara x2!!, AJIN, Knights of Sidonia, among others.
She is currently voicing Ladybug in Miraculous: Tales of Ladybug and Cat Noir airing on Nickelodeon and Disney Channel, Jay Ten and Little Voice in Steven Universe, and in the past provided the English speaking voice for Disney's Violetta.
In video games she voiced Velvet Crowe in Tales of Berseria, Noel Vermillion and her clones in the Blazblue series, Z0-0M in Star Wars: The Old Republic, Kamala Khan/Ms. Marvel in Marvel Pinball: Women of Power, Enero in Street Fighter V,  Cinque in Final Fantasy Type-0, Riven in League of Legends, Compa in the Hyperdimension Neptunia series, Nova in Tales of Xillia 2, Cerebella in Skullgirls and Shantae in the Shantae series,  to name a few.
She is also known for her YouTube channel where her videos have amassed over 20 million views and for casting and directing Skullgirls. You can hear her narrate Disney's Zootopia books and podcasts, and as the female narrator in the Kizumonogatari audiobook. She cast the English language version of Skip Beat and is producing the voice over for Lab Zero's upcoming game, Indivisible.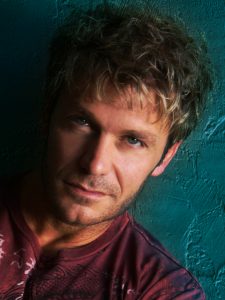 Vic Mignogna – Voice Actor
Vic has been acting for stage and screen since he was 8 years old. But his anime career started about fifteen years ago as Vega in Streetfighter II. Since then Vic has been in more than three hundred animated series and video games, known for such roles as Edward Elric in Fullmetal Alchemist, Tamaki Suou in Ouran High School Host Club, Zero in Vampire Knight, Death Scythe in Soul Eater, Fai in Tsubasa Chronicle, Keldeo in Pokemon, Dark in DN Angel, Kurz in Full Metal Panic, Broly in Dragonball Z, Ikkaku in Bleach, Obito/Nagato in Naruto, Yoshimori in Kekkaishi, Yukito in Air, Takanaga in Wallflower, Luciano in Code Geass, Virgil Walsh in Trinity Blood,  Hikaru in Macross, Space Dandy, Tiger & Bunny, Digimon Fusion, Sword Art Online, Nura, La Grange and many many more. Vic is currently playing characters in Free!, Fairy Tail, Star Trek Online, League Of Legends, Black Butler, Escaflowne, Durarara, Rwby, Yuri On Ice, Sailor Moon, World Of Warcraft, Karneval, Attack On Titan and several others.
Vic also played roles G4's Wolverine and Iron Man series, and the original Mass Effect movie. Vic has also voiced roles in a large number of video games including Soul Calibur, Disgaea, Dynasty Warriors, Persona III, Avengers, Pac Man, Sonic Colours, DBZ, Bleach, FMA and more.
But even longer than his voice acting, Vic has been a professional music composer / singer / producer who has written and produced hundreds of pieces for TV, radio and CD. He sings the themes for shows like One Piece & DBGT, and has produced several CDs of his own original music, all available on iTunes. Finally, in addition to anime and music, Vic has a degree in film and is deeply involved as an actor and director in several web series. He is executive producer of the award winning web series "Star Trek Continues", where he is not only directing, but fulfilling a childhood dream of playing the iconic role of Captain Kirk.
Vic works regularly writing, producing and directing video and film productions of all kinds.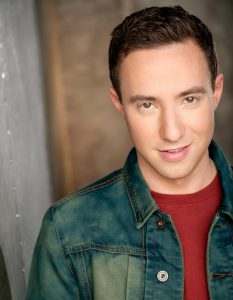 Max Mittelman – Voice Actor
Max Mittelman is a voice actor and native of Los Angeles, CA. He is well known for his roles as Saitama in "One-Punch Man," Leo in "Fire Emblem: Fates," and Ryuji in "Persona 5." For most of his young life, Max had wanted to become a doctor. His parents were so proud of him. Once he realized, however, that he would need to study grown-up things like organic chemistry, he decided that he would rather make loud noises in a padded booth for a living. Max never looked back and has since had the opportunity to play lead characters in popular Anime series and video games.
Other notable roles include: Fire Emblem Fates (Leo, Kaden, Forrest); Seven Deadly Sins (King); Miraculous Ladybug (Plagg); Mob Psycho 100 (Ritsu); Mobile Suit Gundam: Iron-Blooded Orphans (Ein); Your Lie in April (Kousei); Aldnoah.Zero (Inaho); Star Ocean 5 (Fidel); Transformers: Rescue Bots (Blurr); Mobile Suit Gundam: Thunderbolt (Io); Fallout 4 (Zeke); Star Wars: Battlefront; (Quarren); Halo 5 (Promethean Captain, Rooker); Starcraft II: Legacy of the Void (Stone); Skylanders: Superchargers (Panderghast); Durararax2 (Shijima); Sword Art Online II (Jun); Magi: The Kingdom of Magic (Yunan); Doraemon (Soby); Atelier: Escha & Logy (Logy)
Max's parents are still proud of him.
Follow Max on Twitter @MaxMittelman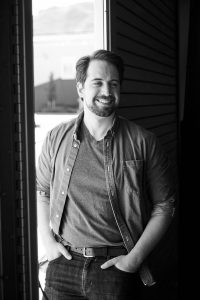 Ray Chase – Voice Actor

Ray Chase is best known for his versatility as a voice actor in video games and animation, as well as being a major spokesperson for brands such as Coke Zero, Progressive, Welch's, Corona Light, and Naturebox. Video game fans know him as the lead protagonist Noctis in the best-selling Final Fantasy XV and Edgar from Final Fantasy VI in World of Final Fantasy.  Superhero fans know him as the voices of Jason Blood and Etrigan the Demon in the DC feature film Justice League Dark.  He is a con fixture making appearances all over the world with his show "Loud, Annoying, and Very Annoying" (LAVA) with fellow voice actors Robbie Daymond and Max Mittelman.
His anime credits include Puri Puri Prisoner from "One Punch Man", Yuu Otosaka in "Charlotte", Howzer in "Seven Deadly Sins", and Hanzo, Geretta, and Squala from "Hunter x Hunter."
Ray graduated summa cum laude from the USC School of Theater. He also trained at the British American Dramatic Academy. He currently lives in Los Angeles with his dog Milo.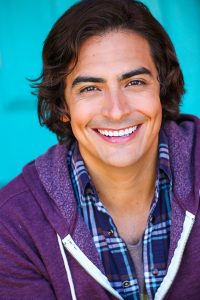 Robbie Daymond – Voice Actor
Robbie Daymond is an LA-based voice-actor best known for voicing characters such as: Tuxedo Mask in Sailor Moon, Prompto in Final Fantasy XV, Michelangelo in TMNT: Mutants in Manhattan, Mumen Rider in One Punch Man, SwaySway in Breadwinners, Sorey in Tales of Zestiria, Mitsuki in Boruto, Bucky Barnes in Avengers Assemble, and Joe Kido in Digimon Adventures tri.
Other projects include: Star Wars Rebels, Gundam: Iron-Blooded Orphans, The Seven Deadly Sins, Naruto Shippuden, Skip Beat, Cyborg 009, Persona 5, Fate/Stay Night: UBW, JoJo's Bizarre Adventure, Sword Art Online 2, K, Durararax2, Lupin the 3 rd , Aldnoah Zero, Your Lie in April, Glitter Force, Rock Lee & His Ninja Pals, Magi: The Adventures of Sinbad, Get Blake, Barbie: Starlight Adventures, Transformers: Rescue Bots, Tom & Jerry, Naruto the Last, Patema Inverted, Gundam the Origin III, Strange Magic, FF Type-0, Star Wars: TOR, The Division, Lego The Force Awakens, Lego Marvel's Avengers, Lego Movie VG, Technomancer, Trials of Cold Steel II, Masquerada, Akiba's Beat, Atelier Sophie, Stella Glow, Xenoblade Chronicles X, Skyforge, Forbidden Magna, Etrian Odyssey Untold II, Fairy Fencer F & many many more!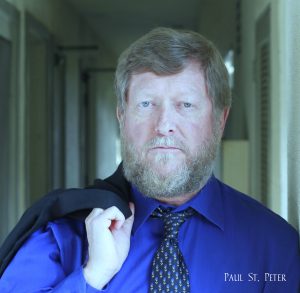 Paul St Peter – Voice Actor
Paul St. Peter, twice nominated for BTVA awards, is a voice actor from Los Angeles whose many anime' and video game credits include KINGDOM HEARTS (Xemnas), NARUTO (Nine Tail Fox), ONE PUNCH MAN (Beast King), ROBOTECH (Zor Prime), BLEACH (Yammy), WORLD OF WARCRAFT (Boden The Imposing), DYNASTY WARRIORS I-IV (Yuan Shao), DIGIMON (KOKOMON), ZETMAN (Sugito), MAJIN (Majin), and RESIDENT EVIL 5 (Swahili Zombie). Paul has comical voices too, from COWBOY BEBOP (Punch) to DIGIMON WARRIORS (Wormmon). Among his other game, anime, and feature anime credits are GURREN LAGAAN (Jorgun), THE COUNT OF MONTE CRISTO (Mondego), MONSTER (Dr. Reichwein), PAPRIKA (Konakawa), LUPIN III The Secret of Mamo (Mamo), DURARARA (Higa), X-COM (Dr. Heinrich), BATTLE B-DAMON (Armada), DIABLO III (Demented Spirit), and DEFIANCE (Burgess). He has recently wrapped work on MONSTER STRIKE (Death Panda), DRAKENGARD 3 (Michael the Dragon), JOJO'S BIZARRE ADVENTURES (Dire/Jack The Ripper/Wamuu), NARUTO 7: Ultimate Ninja Storm 4 (Kurama), THE SEVEN DEADLY SINS (Armor Giant), AJIN (Hirasawa), HEARTHSTONE (Igneous Giant), KILLER (Colonel Derick), and GODEATER II (various roles), and HAPPILY MARRIED (Saturo), a Japanese serial.
A versatile performer, Paul also sang for four seasons with the San Diego Opera Company, three seasons with The San Diego Civic Light Opera, and appeared in several productions at the Old Globe Theatre. In Los Angeles, Paul has acted on the stage at The Globe Playhouse, Richard Basehart Theatre, Palos Verdes Shakespeare on the Meadow, and has "gone on the road" with Nevada Shakespeare in the Park for eleven seasons.
As an instructor, he has taught speech, accents, dialects, phonetics, vocal production, and Shakespeare at The American Academy of Dramatic Arts, California State University Los Angeles, San Diego State University, Los Angeles Broadcasting School, The Windward School, and is a speech and acting coach for Native Voices at The Autry, a Native American theatre company, and The Rogue Artists, a hyper-Theatre Company.Paul's TV appearances include work on NCIS, LAST MAN STANDING, RINGER, TIM AND
Paul's TV appearances include work on NCIS, LAST MAN STANDING, RINGER, TIM AND ERIC'S AWESOME SHOW, JESSIE, LEGIT (FX) and the hilarious KEY AND PEELE (Comedy Central).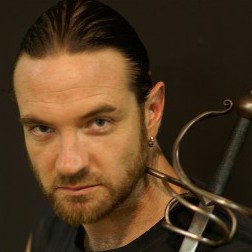 Kyle Rowling – Fight Choreographer
Actor, fight double, action coordinator, and fight director. Kyle is best known for his role as Christopher Lee's fight double in Star Wars: Episode II and Star Wars: Episode III – Revenge of the Sith. Additionally, Rowling was the motion-capture model for General Grievous in Star Wars: Episode III, and portrayed one of the Jedi (Joclad Danva) in the Battle of Geonosis. Rowling worked on the film Wanted, was the action coordinator for films Gabriel and Domestic, and appeared in TV show Spartacus: Blood and Sand, and TV movie Invincible.  Additionally, Rowling was Eric Bana's Personal Weapons Trainer for the movie Troy.
Kyle has been studying acting and martial arts, both Eastern and Western, since he was 8 years old, in 1978. Kyle trained extensively in Eastern Martial Arts for many years, studying Judo, Traditional Ju-Jitsu and Kung-fu. In the early 90's he was introduced to the Western Martial Arts (those of European antiquity) and has been working with both ever since. He has trained with numerous masters of European martial arts and is also now a regular instructor at a variety of international workshops.
Kyle has worked extensively in theatre, film and television over the last 3 decades as an actor, director, Fight Director, Stunt Fight Double, and Assistant Stunt Coordinator. His range of knowledge and experience across such a wide range of skills is unparalleled in Australia. He has taught Stage Combat at all of Australia's leading acting institutes and is an accomplished Shakespearean director. He was the creator and Director of The Sydney Stage Combat School, (which has now become the Action Acting Academy), the President of The Australian Stage Combat Association, the Vice President of The Art of Combat International, a Certified Fight Director with ASCA, AoC & SAFDi, and a member of many different theatrical based organisations such as: MEAA, ASPAH, AACTA, IKTHOF, and the IFDG.
Be sure to check the schedule: Kyle will be teaching workshops in lightsaber and anime-style fantasy sword so you can learn how to do your favorite character's coolest fight moves!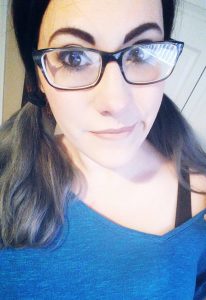 NoFlutter – Guest Artist
Floridian artist NoFlutter is best known for her unique and stylized concepts and characters. NoFlutter found her own artistic vision by spending time studying under artists, such as Tommy Castillo, and apprenticing for Pierre Matisse. After finishing her degree in design at Orlando IADT, NoFlutter made waves nation wide with her unique original designs for Rebel Toons, which were used for costumes for Party City. Along with creating her own art, NoFlutter is a concept artist for indie graphic novel, My So Called Secret Identity. NoFlutter's art has struck a cord in the cosplay community for many years. First being featured on the SyFy's 'Heroes of Cosplay,' for Monica Lee's cosplay of her Alternative Victorian Ivy, her fantastical drawings have been brought to life by many talented cosplayers. Ivydoomkitty, Jessica Nigri, Its Raining Neon, Rei Doll and Ryoko (R&R Cosplay) are just a few names of talented artist who have brought her beautiful creations from paper to walking art. With features on Moviepilot, GeekGirls and many more, the only limit of NoFlutter's artistic odyssey is how many gradients she can fit onto a single piece.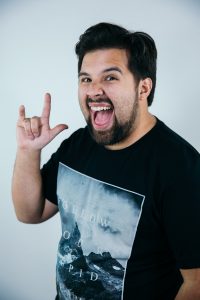 Caleb Hyles – YouTube Star
Disney, Anime, Broadway, top 40: Caleb Hyles has done it all when it comes to cover songs! With his big heart and even bigger voice, Caleb has wowed millions across the globe with a multitude of musical styling and an infectious, positive attitude. Caleb Hyles has a history in musical theater, having grown up in a family of musicians and thespians. There was no doubt that Caleb was born to be an entertainer of some kind!
Caleb has been recognized by the likes of Ryan Seacrest, Tyler Oakley, DeeDee Magno Hall, and many others for his musical prowess. Ever since his viral hit, "Let It Go", dropped in 2014 Caleb has not stopped growing his YouTube channel which has grown over 400k subscribers. By holding Live Q&A's, and random "Skype Nights" with fans, Caleb has nurtured a growing community centered around one-on-one interaction and a common love for all things music. No other performer or YouTube personality does as much for his fans as Caleb does.

He continues to produce new content on a weekly basis and is looking to expand his YouTube reach. Now an official Auburn graduate, he is focused on creating new content along with a new gaming channel, "Peace, Love, and Gaming." Big things are happening with Caleb, and he hopes that anyone and everyone will join him for the ride. As Caleb says at the end of every video, "Peace, love, and metal!!"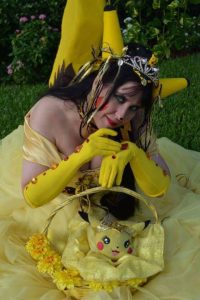 PikaBelleChu  – Cosplay Guest
PikaBelleChu has been cosplaying for over 18 years and has created over 90 costumes to date ranging from original Pokemon inspired gowns to Disney, SciFi, and other anime characters. She is most famous for her continuing passion for Pokemon for over 20 years and has appeared at many Pokemon events and tours along with her Pikachu inspired VW Beetle,"PikaBug" she has also appeared on several television shows, appeared in several magazines and newspapers around the world, but is most known for gaining a spot in the Guinness Book of World Records in 2008 for having the World's Largest Pikachu collection with over 21,000 items of the famous electric mouse.
When not attending conventions and other events she also does many children's events and has done a lot of charity work for Make-A-Wish foundation through her cosplay as well as teach art classes on how to draw cartoons and make crafts at a craft store and painting murals in her town in homes and businesses.