Celebrity Guest information for 2019 is coming soon! Meanwhile, take a look at our guest lineup for 2018 and get a hint of what we might have in store!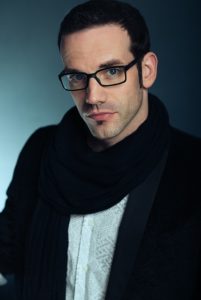 J Michael Tatum – Voice Actor
Nurtured on anime classics from the tender age of Star Blazers, et al, this reclusive actor/writer spent more years than he cares to remember in what might charitably be called free-fall before landing, mostly by accident, smack dab on the industry of his dreams. To this day, some believe the small crater made by the impact remains the source of his power.
Cast as Rikichi in 2005's Samurai 7, Tatum's inexplicable luck has held long enough to see his flag hoisted on a slew of dream roles, most notably Kyoya Otori in Ouran High School Host Club, suave, demonic Sebastian Michaelis in Black Butler, France in the Hetalia franchise, Tomoe from Kamisama Kiss, and the equal parts maniacal/vulnerable Okarin Rintarou from Steins;Gate. More recently, Tatum can be heard in the epic My Hero Academia as Teyna Iida.
Other characters the man still can't believe he's had the crazy good fortune to play include: Doumeki in XXXHolic, Jiro Mochizuki in Black Blood Brothers, Isaac Dian in Baccano!, both God Eneru and Dalton in One Piece, Komui Lee in D-Gray Man, Dororo in Sgt. Frog, the titular loveable savage of Heroic Age, Ryosuke Takahashi in Initial D, Lawrence Kraft in Spice and Wolf, Zarbon in Dragon Ball Z Kai, and Scar in Full Metal Alchemist: Brotherhood. His vocal "stylings," much to the chagrin of drama teachers everywhere, he's sure, have also been featured in Romeo X Juliet, Speed Grapher, Trinity Blood, Kenichi: The Mightiest Disciple, Black Cat, Nabari no Ou, Ghost Hunt, School Rumble, The Tower of Druaga, Aquarion, Tsubasa: Reservoir Chronicles, Shuffle, Shigurui, Glass Fleet, Mushishi, Soul Eater, along with feature- length films such as Vexille, Summer Wars, Dragon Age: Dawn of the Seeker, and Empire of Corpses, among many others. His videogame credits include Sir Hammerlock from the Borderlands franchise, Julius Kresnik from Tales of Xillia 2, Mr. Foster from Killing Floor 2, Kelvin and Pendles from Battleborn, and fifteen playable characters from SMITE.
And as if being involved with so many awesome shows wasn't enough, in late 2007 the fluky so-and-so tempted fate by officially branching out into ADR directing and adaptive scriptwriting. His ADR directing credits to date include Aquarion, Jyu-oh-Sei, Romeo X Juliet, Big Windup, Rin: Daughters of Mnemosyne and Shikabane Hime (Corpse Princess), while his writing credits include substantial work on Ouran High School Host Club, Heroic Age, Initial D, Blassreiter, Ga Rei: Zero, Hero Tales, Legend of the Legendary Heroes, Fractale, Deadman Wonderland, Steins;Gate, Assassination Classroom, Dragon Ball Z Kai and Attack on Titan.
Ever the workaholic, Tatum is currently burning the midnight oil on a number of exciting projects due for release later this year. And before you ask, the "J" stands for… Well, it stands for whatever you would like it to.
Jamie Marchi – Voice Actor
Jamie Marchi is a voice actress for video games and anime with over 300 characters to date. She's the voice of Ellie from Borderlands 2 and Freya from Smite, amongst other video game characters. Jamie's most popular anime roles include Rias Gremory from High School DxD, Junko Enoshima from Danganronpa, Cana from Fairy Tail, Lucoa from Miss Kobayashi's Dragon Maid, Panty from Panty and Stocking with Garterbelt, Mt. Lady from My Hero Academia, Liz from Soul Eater, Masane Amaha from Witchblade, Mari from Love Live! Sunshine!! as well as other fan-favorite characters from Attack on Titan, Space Dandy, Hetalia, Death Parade, Yurikuma Arashi, Deadman Wonderland, One Piece, Fruits Basket, Sgt. Frog, Claymore, Shin Chan, Yu Yu Hakusho, Black Cat, Spice and Wolf, Sekirei, Heaven's Lost Property, Tokyo Ghoul, Free!, and Snow White with the Red Hair.
Jamie's also written numerous English script adaptations, a few of her favorites being Space Dandy, Panty and Stocking with Garterbelt, Hetalia, High School DxD, Yurikuma Arashi, The Devil is a Part Timer, Spice and Wolf, Snow White with the Red Hair, Sgt. Frog, and Yamada's First Time.
Most recently she can be heard as Midori from Space Patrol Luluco, Green Guts from O.K. K.O! Let's be Heroes, and Yukana from My First Girlfriend is a Gal. And yes, Jamie will soon be reprising her role of Rias Gremory in season 4 of High School DxD.    Follow Jamie on Instagram @jamiemarchi and Twitter @marchimark.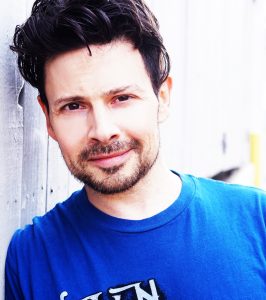 Jason Marsden – Voice Actor
You've seen him. You've heard him. With an imdb list a mile long, thanks to
appearances across platforms such as television, feature film, animation, video games, commercials, talking toys, promotion, narration, and internet; as a result, Mars is affectionately referred to as "That Guy From That Show".
At age eleven, Jason Marsden relocated from Warwick, RI, to Hollywood to pursue his dream of being an actor. Starting with commercials, on camera and radio, Marsden landed his first recurring role on "General Hospital" as Alan Quartermaine Jr.. Soon after, Mars was cast as Eddie Munster on the 80's revamp, "The Munsters Today" with John Schuck and Lee Meriwether, in an 86 episode, three season run (which can be currently seen on Hulu)! Marsden's career continued to blossom when he joined the cast of the critically respected "Eerie Indiana" (now on Amazon). From there, Marsden continued to work on pilots and series, guest staring and recurring roles, and appearances in feature films through the mid 90s! To name a few, "Blossom", "Baywatch", "Tales from the Crypt", "Ally McBeal", "Will & Grace", "Just Shoot Me", and most notably "Full House", "Boy Meets World", and "Step by Step".
In the feature film world; Jason played a young Billy Crystal in Crystal's directorial debut "Mr. Saturday Night". In "Fun With Dick and Jane", Jason botches Jim Carrey's shoplifting attempt. At age 20, Jason landed the job of a lifetime when Sir Ridley Scott cast him in "White Squall", opposite Jeff Bridges and an ensemble of talent. The film shot in 8 countries around the world in 4 months. Recently, Marsden appeared in Steve Taylor's indie hit, "Blue Like Jazz".
During his nearly 30 years as an actor, Mars has built an outstanding legacy in Voice Over. Lending his pipes to hundreds of animated cartoon series, feature films, video games, toys, and counting! Amongst the most popular, he is the voice of Goofy's son, Max, in "A Goofy Movie" as well as the follow up "Extremely Goofy Movie". Every Halloween, millennials ritually view Disney's "Hocus Pocus" to hear Mars as the cursed feline "Thackery Binx". In "Lion King 2", Mars voiced the rogue lion "Kovu". He is also Chester McBadbat in "Fairly Odd Parents", Nermal in "The Garfield Show", Conrad 'Duke' Hauser in "GI JOE: Renegades", and has appeared in episodes of "Ultimate Spiderman","Batman: Brave and Bold", "Teen Titans" "Avatar: Legend of Korra" to name a few more. A fan fave is Mars' performance in Miyazaki's, Academy Award winning, "Spirited Away", as Haku the mysterious boy/dragon. Jason absolutely loves working in animation! Getting to working with the talented voice over artists that he used to listen to while watching Saturday morning cartoons as a kid is a dream come true! Current projects include: futuristic speedster, Impulse in DC's "Young Justice", "Transformers – Rescue Bots", "Monsters U", "Secret Life of Pets", "DuckTales", and the popular video game, "Skyrim".
Marsden currently lives in Nashville, TN, with his wife Christy and eight year old son, Clark. Between gigs, he produces live music events and original web and television content through his company Mars Presents.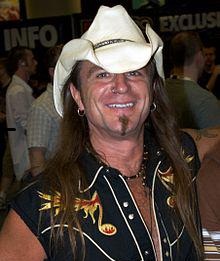 Scott McNeil – Voice Actor
Scott McNeil hails from Vancouver, Canada by way of Brisbane, Australia. He started acting at the age of three and hasn't (his mom would say) stopped since. Spanning over two decades and including over 12,000 episodes, Scott's voice career began with The New Adventures of He-Man way back in (gasp) 1988. He is perhaps best known currently as Duo Maxwell in Gundam Wing, Koga, in Inuyasha, Piccolo (the first) and many others in Dragon Ball Z, Dinobot, Rattrap, Waspinator, and Silverbolt in Beast Wars, Jetfire in Transformers Armada, and Wolverine in X-Men: Evolution, As well as Hohenheim in Full Metal Alchemist, the deeply neurotic Merb Stork in StormHawks, the amazingly inept Voltar in League of Super Evil, Ali al Satchez in Gundam 00, and the inanely musical Flam in My Little Pony. This just in! Scott is now the voice of Durotan in World of Warcraft.
Among his other voice credits are:Ninjago, My Little Pony, He-Man and the Masters of the Universe, Grumpy Bear in Care Bears, Academy Award nominated Sword of the Stranger, Johnny Test, Black Lagoon, Highlander, Quest for Vengance, Rollbots, Spiderman Unlimited Krypto,the Superdog, Reboot, MegaMan, Powerpuff Girls Z, Mucha Lucha, Monster Rancher, Mummies Alive, Ranma 1/2, Project A-Ko, Kong, The Vision of Escaflowne, Bucky O'Hare and the Toad Wars, War Planets, Weird-Oh's, Molly O, Conan the Adventurer, The Wacky World of Tex Avery, Extreme Dinosaurs, DragonTales, Warriors of Virtue, D'Myna Leagues, Aagh It's the Mister Hell Show, Double Dragon, Darkstalkers, Street Fighter, GI Joe, and the animated features Rudolph and the Island of Misfit Toys, and Casper's Haunted Christmas. As well as video games such as World of Warcraft, Nova, League of Legends, Dead Rising II and III, Warhammer 40,000, Scarface, D&D Online, The Godfather
Equally successful in film and television, Scott has starred in the feature films Sleeping with Strangers and Sleeping Dogs, and Scooby Doo II. He has guest starred on numerous television series and features, including The Flash, Falling Skies, Once Upon a Time, Psych, Primeval New World, Supernatural, Sanctuary, Highlander, The Outer Limits, Teenage Mutant Ninja Turtles, Beyond Belief, Beggars and Choosers, Stargate SG-1 and Disney's Ladies and the Champ, to name a few.
This just in: Scott is currently working on a bunch of new roles, including work in Exchange Student Zero, The Deep, Max Steel, SuperNoobs, Johnny Test, L.O.S.E, Hero 108, 1001 Tales of the Arabian Nights ,Strawberry Shortcake, My Little Pony, Numerous Video Games and a number of *cough cough* "Top Secret" Anime Titles. Scott loves cartoons most of all because, "Hey, it's indoor work with no heavy lifting."
When his busy schedule allows, he can be found playing his Level 100 Troll Warlock in World of Warcraft while eating spray cheese…..FOR THE HORDE!!!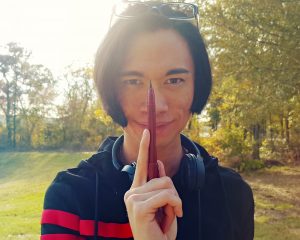 Micah Solusod – Voice Actor
He may not have magical powers but Micah Solusod is a fair-trade, free-range professional voice actor and illustrator.
Hailing from Hawaii, the rapscallion is best known for his breakout role as Soul in Soul Eater. Since then, he has gone on to voice characters such as Yuichiro in Seraph of the End, Touma in A Certain Magical Index, Yurio in Yuri!!! On Ice, Akito in Code Geass: Akito the Exiled, Yukine in Noragami, Midnight in Fairy Tail, Coby in One Piece, Tagoma in Dragon Ball Super, Mizuki in Kamisama Kiss, Ame in Wolf Children, Arata in ReLIFE, Asano in Assassination Classroom, Kakeru in Orange, Black/King of Despair in Blood Blockade Battlefront, Hakkai in Saiyuki Reload Blast, Bea in Space Dandy, Seido in Tokyo Ghoul, Haruhiko in Myriad Colors Phantom World, and most recently, Eriol in Cardcaptor Sakura Clear Card and Yuno in Toonami's Black Clover! It's likely he's done more but who's counting?
When he's not posting terrible puns on Twitter, Micah works as the lead artist for the webcomic "Ties That Bind." Stalk him on the internet:
Website: micahsolusod.com – painapplestudio.com
Facebook: facebook.com/msolusod
Twitter: @maioceaneyes
deviantART: maioceaneyes.deviantart.com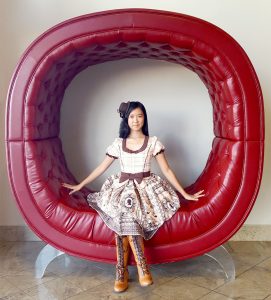 Apphia Yu – Visual Novel Writer and Voice Actor
Ayu writes stuff, and then people read it. Usually in that order. As head of the visual novel group sakevisual, she's written the award-winning Jisei murder mystery games, and the otome romance Backstage Pass. She also writes the comic Ties That Bind, which is full of fantasy, fighting, and great hair.
Outside of the writing world, Ayu provides voices for characters in anime and videogames. Her work includes Assassination Classroom (Rio Nakamura), GOSICK (Victorique de Blois), Cardcaptor Sakura Clear Card (Spinel Sun), Puzzle & Dragons X (Charo), Fairy Tail (Laki Olietta), Kantai Collection (Hibiki), Shonen Maid (Chihiro Komiya), Code:Realize (Sisi), Robotics;Notes (Airi Yukifune), Noragami Aragoto (Young Ebisu), Rage of Bahamut (Rita), Barakamon (Tama), RWBY (Young Ren), A Hat in Time (Hat Kid), Battle Chef Brigade (Saskia),Battleborn (Beatrix), and TOME: Terrain of Magical Expertise (Whyti). She also served as the voice director of Assassination Classroom Season 2, The Disastrous Life of Saiki K, and Classroom of the Elite.
She keeps a 4-panel comic about her voice acting life called "My Picture Journal" which you can read at facebook.com/ayuvoice.
For more about her visual novels, check out sakevisual.com
For more about her voice acting, check out apphiayu.com
You can find her on twitter at @soymilkpudding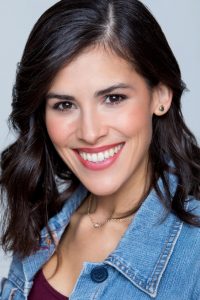 Jeannie Tirado – Voice Actor
Jeannie Tirado is an actor and musician, known for her work as Android 21 and Baby Pan in Dragon Ball, Koala in One Piece, Zera in Fairy Tail, Leila Malcal in Code Geass, Akira in Star Blazers 2199, and Sol in Smite, among many more titles! Raised in Orlando, Florida, and classically trained in piano and voice, Jeannie got her start in the studio recording album vocals for artists—which turned into commercial voice over— which turned into anime and video game craziness! She is now represented for film and voice over, and can currently be heard in national commercials on radio, tv, online, even in the air as the pilot's assist voice for a private British air charter! Jeannie is having a blast living her dream. And the best is yet to come!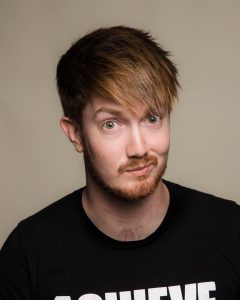 Chad James – ScrewAttack
Chad James is an American YouTube personality, voice actor, and producer for Rooster Teeth's ScrewAttack channel. Most known as the voice of Boomstick in the DEATH BATTLE series, he also hosts Rooster Teeth's RWBY recap show RWBY Rewind and is a reoccurring personality and host on various other Rooster Teeth shows. He likes video games, puppies and long walks on the beach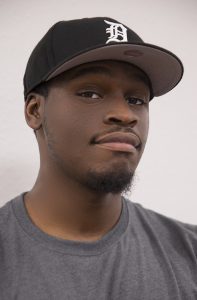 Torrian Crawford – ScrewAttack
Torrian Crawford is the Lead 3D animator for Rooster Teeth's ScrewAttack channel. Torrian has been animating for ScrewAttack for over 4 years and is most known for his DEATH BATTLE fight animations. He also appears as a personality on ScrewAttack's podcast DEATH BATTLE Cast. Torrian will take any and all challengers in any fighting game.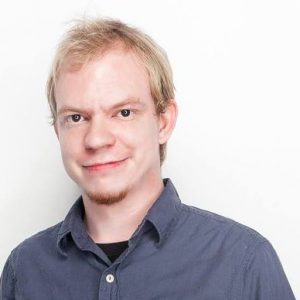 Ben Singer – ScrewAttack
Ben B. Singer is the Lead Content Producer for Rooster Teeth's ScrewAttack channel and creator of DEATH BATTLE. Most known as the voice of Wiz in the DEATH BATTLE series, he has developed numerous shows for ScrewAttack over the years and is the host of ScrewAttack's podcast DEATH BATTLE Cast.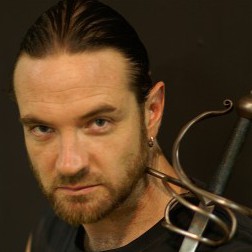 Kyle Rowling – Fight Choreographer
Actor, fight double, action coordinator, and fight director. Kyle is best known for his role as Christopher Lee's fight double in Star Wars: Episode II and Star Wars: Episode III – Revenge of the Sith. Additionally, Rowling was the motion-capture model for General Grievous in Star Wars: Episode III, and portrayed one of the Jedi (Joclad Danva) in the Battle of Geonosis. Rowling worked on the film Wanted, was the action coordinator for films Gabriel and Domestic, and appeared in TV show Spartacus: Blood and Sand, and TV movie Invincible.  Additionally, Rowling was Eric Bana's Personal Weapons Trainer for the movie Troy.
Kyle has been studying acting and martial arts, both Eastern and Western, since he was 8 years old, in 1978. Kyle trained extensively in Eastern Martial Arts for many years, studying Judo, Traditional Ju-Jitsu and Kung-fu. In the early 90's he was introduced to the Western Martial Arts (those of European antiquity) and has been working with both ever since. He has trained with numerous masters of European martial arts and is also now a regular instructor at a variety of international workshops.
Kyle has worked extensively in theatre, film and television over the last 3 decades as an actor, director, Fight Director, Stunt Fight Double, and Assistant Stunt Coordinator. His range of knowledge and experience across such a wide range of skills is unparalleled in Australia. He has taught Stage Combat at all of Australia's leading acting institutes and is an accomplished Shakespearean director. He was the creator and Director of The Sydney Stage Combat School, (which has now become the Action Acting Academy), the President of The Australian Stage Combat Association, the Vice President of The Art of Combat International, a Certified Fight Director with ASCA, AoC & SAFDi, and a member of many different theatrical based organisations such as: MEAA, ASPAH, AACTA, IKTHOF, and the IFDG.
Be sure to check the schedule: Kyle will be teaching workshops in lightsaber and anime-style fantasy sword so you can learn how to do your favorite character's coolest fight moves!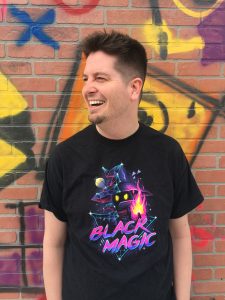 David Stanworth – Guest Artist
David Stanworth is the creator and owner of snafu-comics.com. From making webcomics to managing a geeky nerd empire working with such clients as Team Four Star, Oney Plays, SuperMega, Vgcats.com, Yotta animation studio etc.
"Yeah, I have no idea how this stuff is my job, either. :)"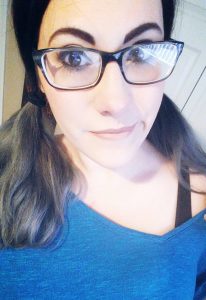 NoFlutter – Guest Artist
Floridian artist NoFlutter is best known for her unique and stylized concepts and characters. NoFlutter found her own artistic vision by spending time studying under artists, such as Tommy Castillo, and apprenticing for Pierre Matisse. After finishing her degree in design at Orlando IADT, NoFlutter made waves nation wide with her unique original designs for Rebel Toons, which were used for costumes for Party City. Along with creating her own art, NoFlutter is a concept artist for indie graphic novel, My So Called Secret Identity. NoFlutter's art has struck a cord in the cosplay community for many years. First being featured on the SyFy's 'Heroes of Cosplay,' for Monica Lee's cosplay of her Alternative Victorian Ivy, her fantastical drawings have been brought to life by many talented cosplayers. Ivydoomkitty, Jessica Nigri, Its Raining Neon, Rei Doll and Ryoko (R&R Cosplay) are just a few names of talented artist who have brought her beautiful creations from paper to walking art. With features on Moviepilot, GeekGirls and many more, the only limit of NoFlutter's artistic odyssey is how many gradients she can fit onto a single piece.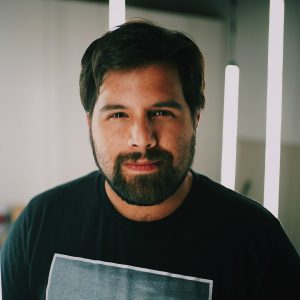 Caleb Hyles – YouTube Star
Disney, Anime, Broadway, top 40: Caleb Hyles has done it all when it comes to cover songs! With his big heart and even bigger voice, Caleb has wowed millions across the globe with a multitude of musical styling and an infectious, positive attitude. Caleb Hyles has a history in musical theater, having grown up in a family of musicians and thespians. There was no doubt that Caleb was born to be an entertainer of some kind!
Caleb has been recognized by the likes of Ryan Seacrest, Tyler Oakley, DeeDee Magno Hall, and many others for his musical prowess. Ever since his viral hit, "Let It Go", dropped in 2014 Caleb has not stopped growing his YouTube channel which has grown over 400k subscribers. By holding Live Q&A's, and random "Skype Nights" with fans, Caleb has nurtured a growing community centered around one-on-one interaction and a common love for all things music. No other performer or YouTube personality does as much for his fans as Caleb does.

He continues to produce new content on a weekly basis and is looking to expand his YouTube reach. Now an official Auburn graduate, he is focused on creating new content along with a new gaming channel, "Peace, Love, and Gaming." Big things are happening with Caleb, and he hopes that anyone and everyone will join him for the ride. As Caleb says at the end of every video, "Peace, love, and metal!!"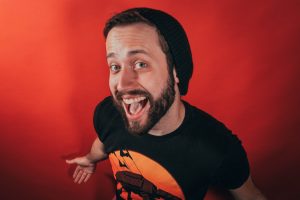 Jonathan Young – YouTube Star
Jonathan Young is a singer, multi-instrumentalist, and producer, best known for his YouTube channel where he posts weekly music videos – reimagining nostalgic songs from Disney movies, video games, TV shows, radio hits or English Anime opening adaptations for just over 850,000
subscribers. This year he has opened up an independent studio to focus on branching out into a wider range of projects – from producing for other YouTubers, to voiceover & film work, to an original album!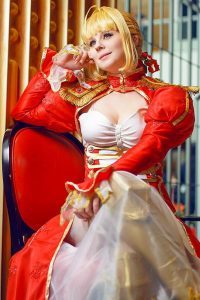 Dei CosArt – Cosplay Guest
Dei is a Central Florida based cosplayer who has been cosplaying since 2007 , crafting a variety of cosplays that range from Sewing to Armor crafting. Her main passion not only lies in creating costumes, but also in teaching the craft she has learned through panels and Tutorials.
If you ever need help figuring out something on your costume, she is always willing to lend a hand and help in any way possible.
You can find a portfolio of her work, and tutorials she's created on her website or Instagram.
Website: www.deicosart.com
Instagram: @dei_cosart
Facebook: https://www.facebook.com/Deiscosart/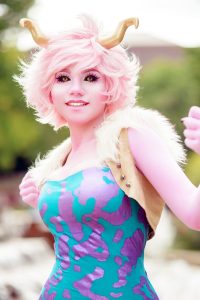 A Smile and a Song Cosplay – Cosplay Guest
Riss is a Florida based cosplayer who has been making costumes and playing with makeup for over seven years. When she started cosplaying, she was making costumes out of hot glue, literal trash, old cut up clothes, and the cheapest wigs eBay could offer.
Now she's patterning her own costumes and learning new techniques for sewing, foam work, sculpting, casting, and wig work with each new costume. She has always wanted to be something more fantastical than a boring old human, which is probably why all of her cosplays have been some kind of alien or mythical beast or otherworldly being. Most of her cosplays feature elaborate special effects makeup and body painting and she prides herself in her growing ability to use makeup, wigs, prosthetics, and costumes to transform herself into her favorite fantasy characters.
You can follow her on Facebook at https://www.facebook.com/asmileandasong.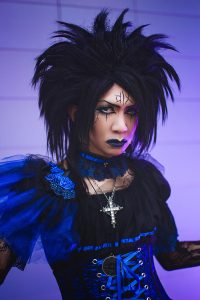 TeppyBAKA – Cosplay Guest
TeppyBAKA is no master seamster or crafter; he's just a dude that loves to bring his favorite characters and personalities to life. Based in South Florida, Teppy has been attending conventions since his first time around 2007 with a group of friends from his college radio station, but his first real foray into the realm of cosplay began in 2010. His love of Visual Kei (a genre of music that originated from Japan) was a contributing factor in pushing him to try cosplay and explore his creative side, where his first (and perhaps most well-known) cosplay was Mana from the band Moi dix Mois. Little did he know at the time how much cosplay would become a large part of his life. Since then, Teppy has been constantly striving to improve, whether it be finding different ways of doing makeup, acquiring the right pieces for his outfits, or learning better ways to style and modify wigs. Being part of the cosplay community has also helped Teppy break out of his shell little by little and build some amazing friendships. His love of music and performing also drew him towards trying METROCON Anime Idol for the first time back in 2010. He would later win awards for Best Presentation in 2011 and 2012 and then winning the Best in Show award in 2013. Teppy has since been invited back to Anime Idol as a special guest performer every year after that. He hopes that people continue to enjoy and be entertained by his randomness.
Instagram: @teppybaka
Facebook: facebook.com/teppybaka
Kelly Kirstein – Cosplay Guest
Kelly Kirstein's experience spans several genres of performance. From representing the United States and placing as a semifinalist at Miss Supranational 2015, working as an internationally published model and appearing in film and television work. Her cosplays range from Marvel Heroes to Disney Princesses, but took off with Lapis Lazuli from Steven Universe. Her Lapis cosplay has been featured on Cartoon Network social media pages and Tumblr Staff Picks. Outside of cosplay, Kelly enjoys taking selfies with her cat, crying over cute animals and stalking her partner on social media.
https://www.facebook.com/KellyKirstein/
Www.twitter.com/kellykirstein
Www.instagram.com/kellykirstein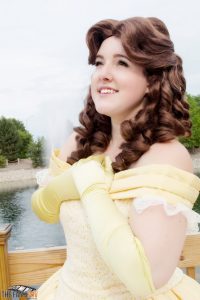 C80sThingamabobs – Cosplay Guest
"I have been cosplaying competitively for about 3 years, and am happy to be a part of Team USA for the Clara Cow Cosplay Cup, representing the US in competition in the Netherlands! I am a self-taught wig stylist and have been able to make it my full-time job thanks to the cosplay industry. I am your all around Disney fanatic and adore role-playing video games, with my favorites being Final Fantasy 10, The Legend of Zelda series and Horizon Zero Dawn!"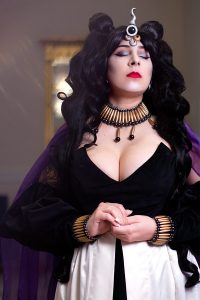 Catarotta Cosplay – Cosplay Guest
Catarotta Cosplay is a central Virginia cosplayer who returned to cosplaying in 2014, having been on hiatus since 2005. One of Cata's most distinctive features is her full sleeve tattoo on her right arm of her favorite fandom to cosplay, Sailor Moon.
Every year brings new adventures for her and this past year she won Best in Show at Viz Media's Moonlight Masquerade with her Queen Nehelenia. She has found a true passion and skill in makeup, sharing techniques with others, and loves to design original make up looks for different characters. She is so excited to return to METROCON this year as a guest, having served last year as mascot, Artemis Fenrir.
@catarotta for Instagram
https://www.facebook.com/catarotta/
@catarotta Twitter
Duy Truong Cosplay – Cosplay Guest
Duy Truong is an award-winning cosplayer, professional costumer, and performer. He is known for his redesigns and intricate details using inspirations from various cultures and history. His clientele includes known media figures and cosplayers around the country. He often shares his work in progress and is always open to giving tips. In his spare time, you will often find him eating pho or burning candles with his friends. Duy is ecstatic to return to Metrocon for the 2nd time as a panelist and guest judge for the costume contest.
Instagram: @CafeDeDuy
http://www.Facebook.com/DuyTruongCosplay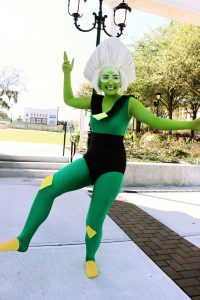 For the Love of Clod – Cosplay Guest
For the Love of Clod is a Florida-based cosplay performer who specializes in in-character live performances.
Clod loves collaborating with talented cosplayers from all over the country and has directed events ranging from the popular Steven Universe Sing-a-Long to their newest production, which will debut at METROCON: the Sailor Moon Live Musical Showcase. Clod enjoys putting the "play" in cosplay and is excited to continue to push the boundaries of cosplay programming.
You can follow Clod on Facebook at  www.facebook.com/fortheloveofclod/ or Instagram @for_the_love_of_clod.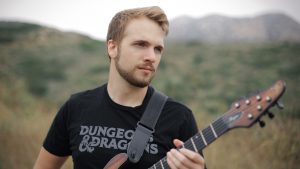 RichaadEB – YouTube Guest
RichaadEB is a Guitarist, Producer, and Composer that is best known for making Progressive and Power Metal covers of various Video Game, Anime, Movie and Television themes on his YouTube channel, which has garnered a collective following of roughly 250,000 subscribers. He is responsible for the Red Side of the popular Undertale cover album "Determination" and "Determination: The Purple Side" as well as the Touhou cover album "Bullet Hell". Rich has also contributed music to other large YouTube channels as well as big budget games such as "Call of Duty: Black Ops 3" and "Into the Stars" along with indie titles like "Hyper Dragonball Z". He also tends to collaborate with basically anyone within arm's reach, hoping to solidify himself as "The DJ Khaled of YouTube Anime Covers"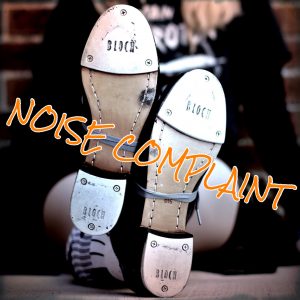 Noise Complaint – Performance Guest
Noise Complaint presents a live Cosplay Tap Dance show! Noise Complaint is a group of professional tap dancers who perform full sets of choreographed dances as characters from old school cartoons and anime, retro and modern video games, Disney, comics and more. Noise Complaint's dances are choreographed using music that is either directly taken from or inspired by currently trending or favorite movies, TV shows and video games. Their show brings to life epic battles and famed alliances on the stage and combines it with entertaining choreography and catchy rhythms! This high energy cosplay dance show will have you both glued to your seat and dying to get up and dance at the same time.